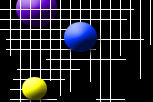 films i love page 2

FINAL DESTINATION

A group of people aboard a plane. Alex is amongst them - he has a dream that everyone on board the plane is going to die. When he wakes up and finds it to only be a dream he makes a scene and is removed from the plane, along with a few others who stood up trying to calm him. Within moments of takeoff, the plane explodes in midair, killing everyone on board. Alex and his friends were meant to die that night so now death waits for them and begins to pick them off one by one.


FINAL DESTINATION 2



This is much better than the first one...



Kimberly survives a highway pileup and then gets a vision of a huge car wreck that will kill everyone involved in the accident. She decides to park her car, blocking everyone from getting off on the on ramp and getting into the wreck. Moments later, as everyone behind her is wanting to get onto the interstate, a huge wreck is caused, killing eighteen people. Kimberly just saved their lives, but now death wants them back - one by one. More gorier than the original....


-More gorier does not neccasarily mean better mother.It relies on gore way too much and the scares are few and far between.I dont imagine anybody would be bored enough to actually enjoy this film.






HALLOWEEN

When little Michael Myers was 6 years old, he murdered his sister in cold blood. For the past 15 years he has been locked away in a nuthouse, now, he breaks out and returns home to finish off his other sister who he left behind. With Dr. Loomis trying to hunt him down, Michael will make this one Halloween you'll never forget.

Make sure you see the follow on halloweens up to halloween h20 i think was the last - they are a classic......