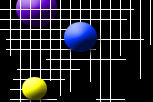 fave films page 3

URBAN LEGEND

When college student Natalie finds herself at the center of a series of sadistic murders seemingly inspired by urban legends, she resolves to find the truth about Pendleton's own legend-a twenty-five-year-old story of a student massacre at the hands of a nutty professor. As the fraternities prepare to celebrate the macabre anniversary, Natalie discovers that she is the focus of the crazed killer's intentions in the ultimate urban legend--the story of her own horrific murder.

This is a very suspenseful film made to make you jump and give you the jitters.


ALSO - URBAN LEGENDS 2 - JUST AS GOOD....

THE EVIL DEAD

Five friends drive up to a cabin deep in the woods. While they are there they discover the book the "Necronomicon" a.k.a. "The Book of the Dead." Once they read the words out of this aloud they release an evil from the woods that turns each one of these friends into a deadly zombie like creature. Now it is up to Ash, the last one left to survive the night and stay away from his friends as they come after him, and the only way to destroy these creatures is total bodily dismemberment. There are some brilliant scenes or gore in this and also a comedy aspect to the film....

ALSO THE EVIL DEAD 2.







THE SHINING

From the Stephen King novel Jack Nicholson plays Jack Torrance, who's come to the isolated Overlook Hotel as off-season caretaker with his wife and son. Torrance has never been there before - or has he? The answer lies in a ghostly time warp of madness and murder.

This is one of Stephen King's best films. Jack Nicholson is brilliant. This movie also deals with the horror of child abuse - very very realistic....very frightening....a classic